"Acetylen" 2017
mix-media
"Do you need something else ?" 2015
Fotografie und Video 2mn 49s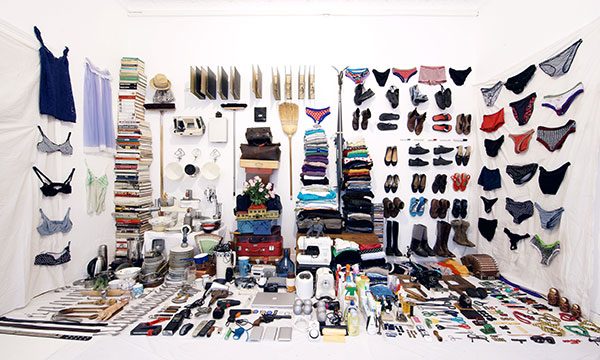 Wir denken oft, dass wir "nichts" oder "fast nichts" besitzen. Die Herausforderung dieser Arbeit war dieses "Fast Nichts" zu messen. Dieser Film wurde mit dem Besitz eines Haushalts von einer Person in der nördlichen Hemisphäre in Stop MotionTechnik gedreht.
"Das Wesen des Menschen"  2016
Erde Punchingball
XX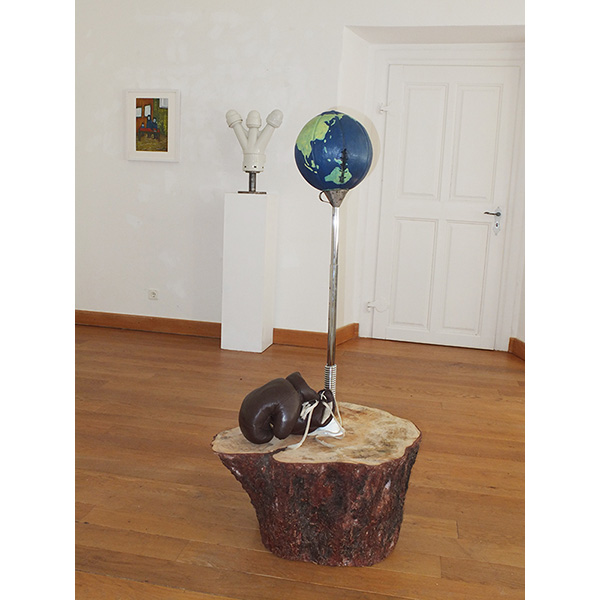 XX
" Die neue Drei Einigkeit,  Im Namen der Technik, des Profits und des Ich"                   
 Ready made ceramic, 2013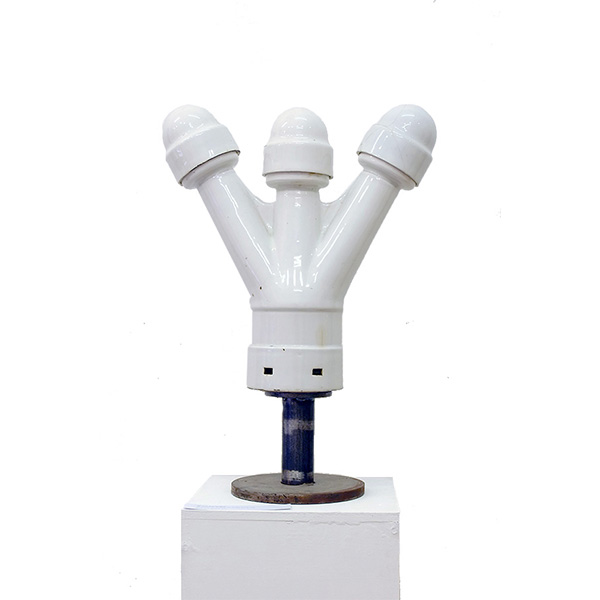 xx
"Ich war ein Baum" 2016
8500 BlattPapier und BirkeStamm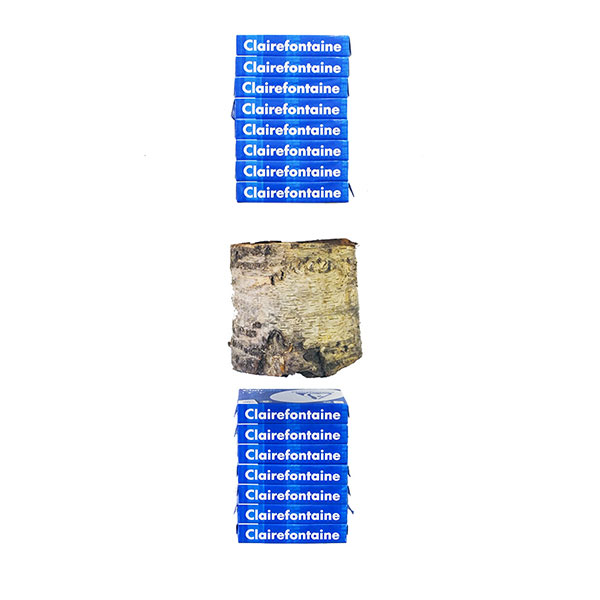 "Lob des Stopfens" 2016
Latzhose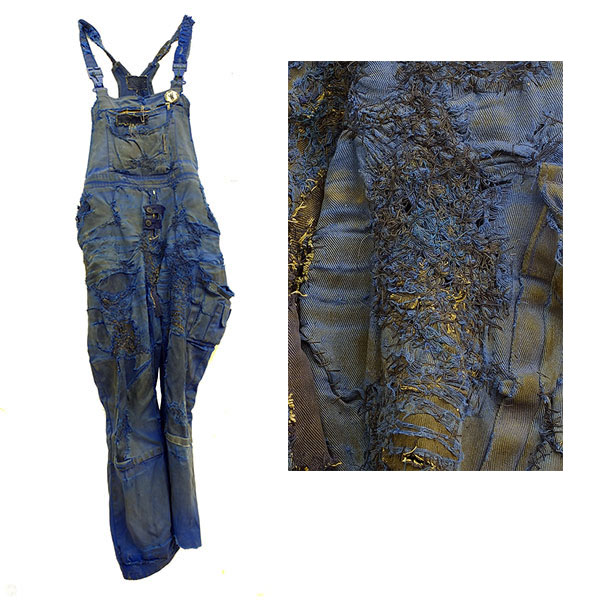 xx
"Dialektik der Freiheit" 2015
Fotografien und Lampe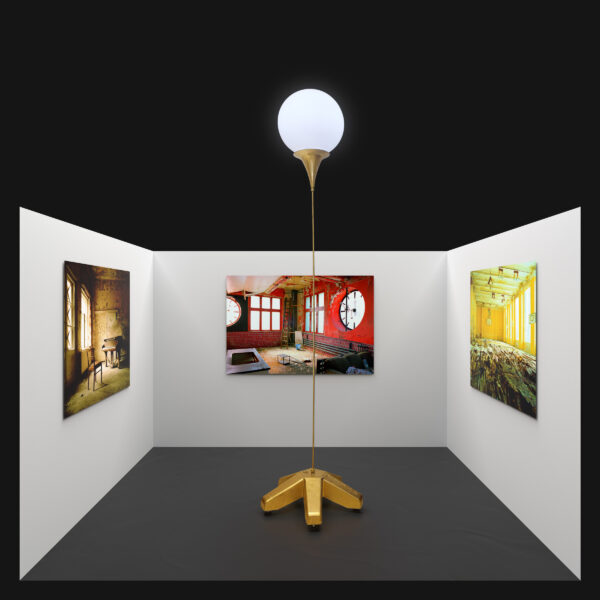 "Dialectic of freedom" is an installation which is composed of three photographs showing abandoned places and one original lamp from the 25th anniversary of the fall of the Berlin Wall, gold-plated. The photographs show places in East Germany, which were used until the fall of the Wall and were then abandoned. Looking at the opposition between what it was and what it became, "Dialectic of freedom" examines the complexity of the concept of "freedom" and its evolution during the past 25 years, the question of the finality of every system and history, in other words: the future.